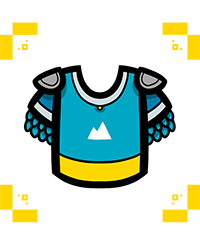 The most simple inventory solution for Unity
Got a question?
I'm always happy to help, but please, please, check the FAQ just below this form before sending me an email. Chances are, your question's answered right there. If it's not, then go ahead!

Also, if you're asking for support, please send me your invoice number, along with your Unity version and the version of the Inventory Engine you're using, so I can help you best.
Frequently Asked Questions
I just bought the asset, what do I do now ?
Can I use the visuals and code in this asset to create a game and sell it on the App Store ?

Of course you can, that's the whole point of this asset. As long as you've purchased the asset, you're free to use its contents in any way you like. As for any other Unity Asset Store asset though, you don't have the right to redistribute its contents in another asset (don't sell the code).

Can you please help me code that feature I'd really like ?

I can answer your questions, and I'm always happy to do so, but no, I won't have time to code that feature for you.

When will you release that feature on your roadmap that I really want ? And when is the next release ?

The answer to both of these questions is "when it's done". I only release new features after they've been thoroughly tested, and so I'd rather not give release dates. I encourage people to buy the asset for the features that are already in it, not for what may or may not come.

I downloaded the asset and it's not working / I don't have all the files

First, start by making sure you're running the latest current version of Unity. Then try downloading the asset again.

The asset is not working with my phone / tablet / gamepad / weird device!

The asset supports most common devices and controllers. Yours is probably less common. You might want to check online, people in the same situation may have found a solution. In most cases your problem is not directly linked to this asset, but rather to Unity itself. Oh and if you're wondering, key binding is set up in the engine like in any other Unity project, via Edit > Project Settings > Input.

What programming language is the asset written in ?

C#

Can I just compile the asset and upload it without changing anything to Google Play, Steam Greenlight or the Apple Store ?

Well no you can't. Although this sounds like a genius masterplan, I'm afraid it's not legal. Be imaginative, create your own game. Of course you can use the asset as a basis, that's what it's for.

I really love the asset, is there any way I can help ?
Who are you? What is More Mountains?

My name is Renaud Forestié, I'm a French game designer from Bordeaux. I also do

illustration

work and I'm available as a

freelance

. I founded

More Mountains

, my creative studio, in 2015, after 15 years spent as a freelance art director and game designer.